DEEM Team
We have broad interest in different questions on the ecology and evolution of microbial life, from the origin of microbial diversity and its evolution since life emerged on Earth to the role of microbial communities in biogeochemical cycles. We combine complementary approaches including the exploration of extant prokaryotic and eukaryotic diversity by metabarcoding analysis, metagenomics, single cell 'omics' and phylogenomics to infer microbial functions and to elucidate the order of emergence of the different microbial groups and unravel their early evolutionary history. We have also broad interdisciplinary questions, in particular at the biology-geology interface.
The DEEM team, initially co-founded by Puri Lopez-Garcia and David Moreira, is one of the seven research components in the Ecology, Systematics and Evolution unit (UMR 8079, CNRS – Université Paris-Sud – AgroParisTech).
Latest in press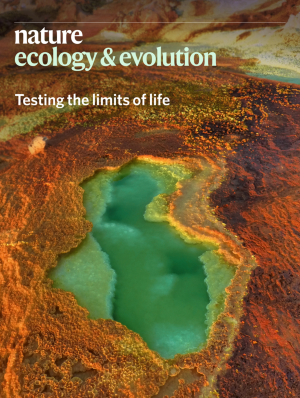 DEEM has just published in Nature Ecol Evol its first interdisciplinary work about the physico-chemical barriers of life in the polyextreme geothermal field of Dallol, Ethiopia
Laura (Genome Biol Evol 2019) has participated to the description of a new lineage of Apicomplexa endowed with apicoplasts
Puri and David (Nature Microbiology 2019) discuss in a News&Views recent work on the metabolism of Asgard archaea and its implications on eukaryogenesis.
Field trips
December 2019 - Salar de Huasco, Chile: Guided by Cristina Dorador and her team, we have sampled microbial mats and sediments along a salinity gradient in the high altitude (3800 m) Salar de Huasco in Chile.
Open positions
New postdoc and PhD positions will be soon available within the framework of Laura's and David's ERC Starting and Advanced grants. Keep an open eye!
If you are a motivated graduate or PhD student or a young postdoc interested in our research activities and wishing to develop an original research project, please do not hesitate to contact us for an internship, a prospective position or to prepare an application to funding agencies.